Product Description
The fried ice cream rolls machine is used to make various ice cream rolls. Its lowest temperature can reach -35 degree.
By adding pure water, plus a prepared formula and fruit drinks, you can create all kinds of ice cream, smoothies, ice mud, slush, snow ice, fruit ice, etc. The fried ice cream is colorful, nutritious, tasty and refreshing.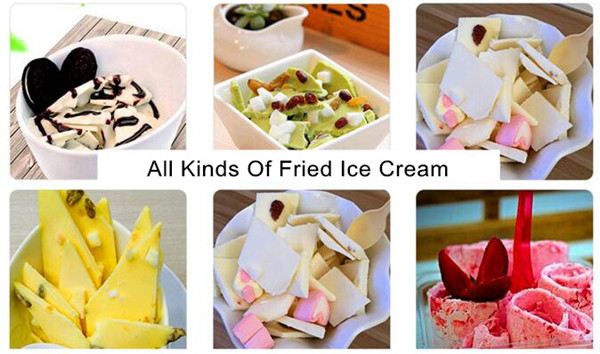 FEATURE OF MACHINES
1. Fast cooling, to reach -15~-20℃, it just takes 2-4 minutes.
2. Good material, 304 stainless steel, and 2mm thickness pan to make sure its durability.
3. One air conditioner and one compressor to make sure its efficiency.
4. Flexible modification, some equipment is optional for client, such as umbrella and stickers.
5. This flat pan fried ice cream machine is easy to operate, connect to the power supply and turn on the refrigeration switch before stir the mixture of drinks.
6. Widely used in tea restaurant, coffee shop, frozen foods, leisure food, liquor stores and so on.
MORE DETAILS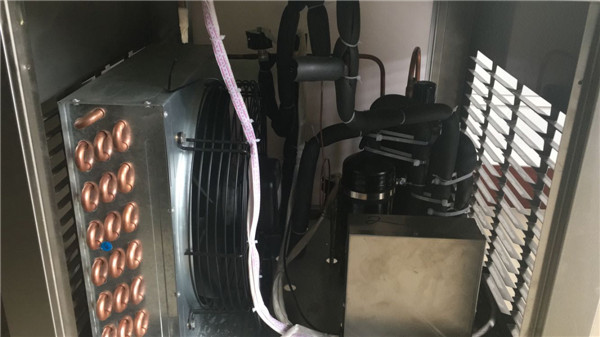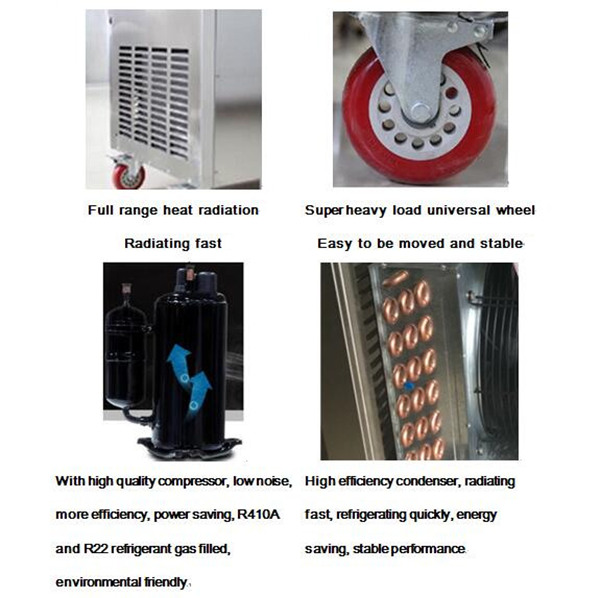 SERIES OF MACHINE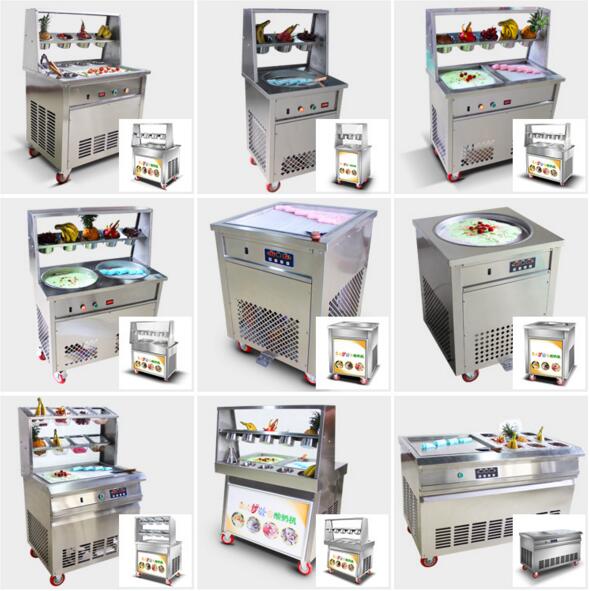 OUR CERTIFICATION

FACTORY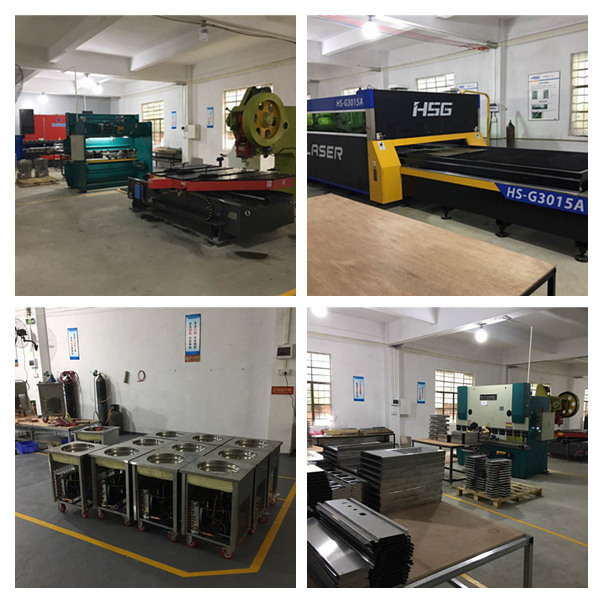 PACKING